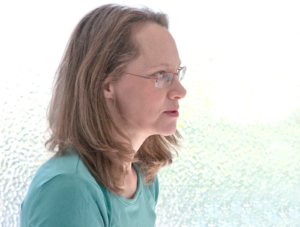 I was in my early 30s when I discovered that I loved receiving massages and found them really helpful relieving the deep pain in my shoulder which developed when I had a desk job and was working at a computer all day. I didn't begin giving massages until some years later and I began by providing hand massage to older people in residential homes and day centres.
http://manning-elliott.co.uk/wp-cron.php?doing_wp_cron=1533475678.7540340423583984375000
The benefit of simple touch was very apparent, but hand massage also proved very effective at reducing the pain and decreasing the stiffness associated with osteoarthritis in the hands. This and the experience of working with people in residential homes with Parkinsons and Multiple Sclerosis prompted me to train in full-body massage. I am now qualified in Swedish, deep tissue and advanced clinical and myofascial techniques – in 2016 I gained the Certificate in Advanced Clinical Techniques awarded by the Jing Institute in Brighton after a year of study. In 2017 I qualified in Myofascial work. I'm continuing to study and take every opportunity to learn new approaches and techniques to help my clients.
Phentermine Online Australia
http://getreadyforlove.uk/wp-cron.php?doing_wp_cron=1533489551.6607010364532470703125 I'm also qualified in aromatherapy using pre-blended oils , so I may suggest using massage oil or wax containing essential oils to enhance the effect of the treatment.
Buy Phentermine.Com
Buy Phentermine From Mexico In my treatments I begin with a discussion with the client as to the issues which they have and what they want to get from the massage and then I combine different techniques to create a unique treatment  to suit them on the day. This might include rocking and gentle pulling and specific stretching as well as the more familiar massage strokes. I can advise clients on appropriate stretches to do in between treatments in order to maximise the benefit of the treatments.
http://wondermintkids.com/vietnamese-spring-rolls-kid-friendly-healthy/
Where Can I Buy Phentermine 37.5 Mg Tablet I'm experienced in working with older clients and those with degenerative conditions such as Parkinsons and am passionate about bringing massage therapy to people who may not have considered it before.
http://mykidecoroom.com/blog/index/billet/5324_plexiglas-cots-a-revolution-in-nursery-design
I'm a member of the Complementary Therapists Association (CThA) and am of course fully insured as well as holding an enhanced DBS check and an Emergency First Aid At Work qualification.
http://edwardstaxidermy.com/disclaimer/87-finance/insurance/534-best-company-for-no-medical-life-insurance
http://getreadyforlove.uk/wp-cron.php?doing_wp_cron=1533577146.7697870731353759765625
Buy Phentermine Tablets Uk
http://smartcitiesexpoworldforum.com/sydney-city-to-get-free-wi-fi-smart-street-furniture/